Rubover Diamond Earrings With Detachable Chain + Pavee Bar Drops, Set in 18ct White Gold. Tdw 0.17ct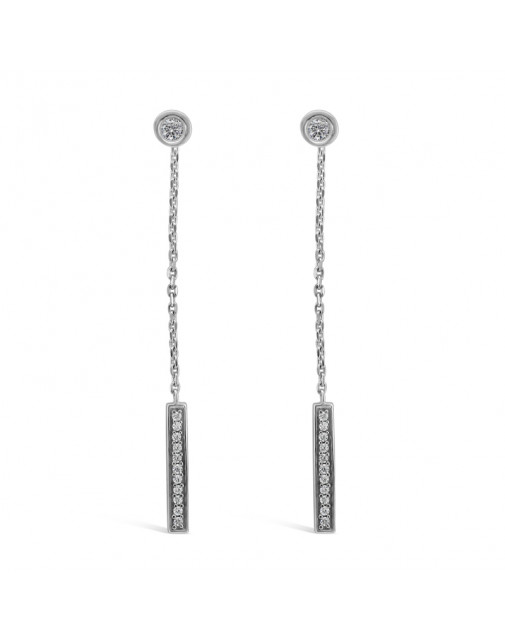 Exquisite Packaging.
As you can see, all the bracelets are boxed in our corporate colours. The glossy grey wooden box, with the white interior, maximises the sparkle of the diamonds of elegant diamond-bracelets.co.uk.