The price of your Diamond Tennis Bracelets seems to be much cheaper than other High Street Jewellers. Can you explain this?
Cheaper than the High Street Jeweller?
Can I place an order or buy on the day when I visit your showroom?
Expected delivery time of your Diamond Tennis Bracelet...?
We carry a very large stock of Diamond Tennis Bracelets, especially in 18 Carat White Gold and especially in G/H colour, SI purity. As this is our most popular item, there is a very good chance that if in stock, we will be able to dispatch your bracelet within a couple of working days. We do keep a stock of 18 Carat Yellow Gold, and 18 Carat Rose Gold Tennis Bracelets; depending upon availability this can be dispatched within 1-2 weeks. Everything else will be delivered within 3-4 weeks.
We normally send the bracelet to the buyers address. However, if the bracelet is a surprise gift inform us by email at info@diamond-bracelets.co.uk, by Live Chat, or simply give us a call on 020 8446 8358, and advise us of the delivery address. We will also be more than happy to oblige whenever possible, if you need the diamond bracelet quickly.
Obviously if there is a change of plan or address to where you would like your bracelet sent, please email or phone and we will go through our security procedure to protect us both.
Collection of your bracelet:
We are open from 10am – 4pm Monday to Friday, and most Saturday's by appointment from 10am to 2pm.
You are more than welcome to come to our North London Showroom. This would give you the opportunity to check that your bracelet is exactly what you had ordered, and that you are happy with the length. The standard length of our bracelets is 7.25 inches, but can be made shorter or longer as required.
It is advisable to phone us in advance on 020 8446 853, so that we know that you are coming. We can then make sure that you bracelet is 100% ready with a full receipt, valuation and packaging.
The diamonds used in our bracelets...?
The diamond industry today is global, but all diamonds are rough in their original state. They have to be bought within the Kimberley Agreement. This guarantees that the diamonds that we use have been officially sourced and mined.
The diamonds that we use in our bracelets mostly come from our JV Partner in Mumbai. We also purchase diamonds from brokers who come to us from all over the world primarily Antwerp, Mumbai and the USA. This enables us to offer diamonds at advantageous prices,which we are able to pass on to our customers.
What is the ordering process?
There are 4 ways in which you can order your bracelet.
1. Whilst here in our showroom, we can take a 30% deposit which secures your order, with the balance to be paid on collection. However, we may already have your item in stock.
2. We can take you order over the phone, with your payment details, and proceed to process your order. We will notify you when it is ready to be dispatched.
3. You can order online "Add to basket" and then proceed to "Check out"
4. You can also pay with Pay 4 Later with 0% finance options available.
How will I know when my bracelet is ready to be dispatched?
If for any reason you are not happy with your diamond bracelet, providing it is returned in pristine condition and in its original packaging we are more than happy to change it for another bracelet. Alternatively we can offer you a full refund excluding the cost of postage. Fortunately, in 4 years of trading we have never had to give a refund!!
A diamond bracelet ordered in a shorter or longer length is classified as a bespoke bracelet.
These are non-returnable, because as a bespoke item it would be very difficult to resell.
Before you return the bracelet please contact us with your concern
1. Phone us on 020 8446 8538
2. Email us at info@diamond-bracelet.co.uk
3. Send us a message on Live Chat.
Please return the bracelet in a secure Jiffy Bag, send maximum special delivery via Royal Mail and address it to:-

D-B.co.uk
C/O JC Ltd
48b Hendon Lane
London
N3 1TT
When the bracelet has been returned and we are satisfied that it is in pristine condition, we will immediately organise a refund.
If I am from abroad, but am visiting you in the UK, will I be able to get a VAT Return Form?
I live outside the EEC, am I exempt from paying VAT?
Do you belong to Trade Associations?
We are full members of British Jewellers Association, which is the equivalent of the Bible in our industry. Our registration number is 50659. We are also members of The National Association of Jewellers and The British Allied Trades Federation.
We are also a member of the GIA, which globally is the best certificate house for diamonds.
Finally we are members of Rapnet, which means that we source our diamonds throughout the world at full trade prices.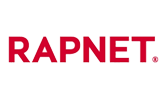 How do we get to your showroom in Finchley, North London to see the diamond bracelet collection?
We are based at 48b, Hendon Lane, London N3 1TT. The nearest underground is Finchley Central on the Northern Line. There is free parking in Hendon Avenue; just 200 metres form us, though not between 2pm and 3pm, Monday – Friday. However, there is a 'pay and display' right outside our front door, which you can use at any time.
We are open Monday – Friday from 10am to 4pm. You are welcome to pop in anytime, but it is advisable to contact us in advance, because it does get very busy in the showroom.
On Saturday it is by appointment only between 10am -2pm.